Facilities and research infrastructure
Kuopio Water Cluster concentrates multi-disciplinary research, education, knowledge and entrepreneurship in the water technology field. Kuopio is the ideal place to locate your water technology company:
Access to unique research facilities and office space – all in walking distance

On-site demonstration services with mobile, containerised pilot test-rigs

Flexible cooperation models (technical support, turn-key solutions)

Easy access to talent, education, science and large international network
Our laboratories and test facilities are the unique platform where companies and institutes can independently perform their research. By request we provide you support in applied research with the option of collaborating with students, teachers and researchers from University of Eastern Finland and Savonia of University of Applied Sciences.
Water Lab
The core of Water Lab is a research hall where custom test-rigs can be placed or built, providing you with a comprehensive and safe working environment. The Water Lab is equipped to provide various types of water (e.g. raw lake water, municipal, process or industrial effluents) for research purposes from litres to cubic meters. We have a dedicated workshop for building and modification of testing installations.
In the Water Lab you can access chemical and microbiological laboratories equipped with all the necessary equipment. You can count on our expertise and technical support.

The Water Lab offers a complete analysis package in collaboration with other partnering laboratories.

Only in our laboratory, you can access to the unique piloting devices including lake water intake, pilot water treatment plant and physical model of water network – all in a sandboxed environment – allowing for a wide variety of tests.
To learn more about the Water Lab please follow the link below
Water Microbiology Lab
The Laboratory of Water Microbiology (Kuopio) is part of Finnish Institute for Health and Welfare (THL) focusing on water research which is aiming to improve water safety by investigating exposure and mitigation actions of mainly waterborne microbial hazards. The unit helps authorities in outbreaks and problems related with drinking, warm, waste, industrial, cooling and bathing water systems.
The laboratory is active in various expert tasks which include surveillance, training and other expert duties in national and EU level.

The unit is responsible of standardization of water microbiological methodology in Finland.
Services
The laboratory provides leading-edge analytical tools for determination of waterborne pathogenic microbes and indicator organisms.

Microbial growth in water systems can be explored as biofilms, microbial nutrients and heterotrophic microbes.

The analytical services are targeted for health authorities, water utilities, research institutes and industry.

The laboratory provides expertise as consultancy and analytical tools in the waterborne outbreaks occurring in Finland.

The laboratory is an accredited testing laboratory (code T077, accreditation by FINAS Finnish Accreditation Service) and is following the standard SFS-EN ISO/IEC 17025
To learn more about the Water Microbiology Lab please follow the link below
Grass Research Center
Grass Research Center at Natural Resources Institute Finland (Luke Kuopio) is focusing into a sustainable, profitable and innovative food chain around ruminant milk and meat production. The main focus is to improve the environmental and social sustainability and competitiveness -of grass production. The research unit provides information and facts, for example, to authorities and private enterprises how dairy cattle production and different feed production methods effects on water systems.
Knowledge for sustainable food production and environmental impact
Providing high-quality research data on cost-effective solutions for agricultural water discharges and on integrated and sustainable water management and nutrient loading.

A multidisciplinary network of experts to manage and produce knowledge for the agricultural production chain as a whole, and to provide intelligent circular economy solutions and thereby sustainable food production solutions.

Knowledge of circulation economy of nutrients – nutrient recycling
Internationally significant research platforms
Internationally accepted research platforms for measuring and monitoring agri-environmental impacts.

The automated measurement system and data management provide a cost-effective testing and research platform for a variety of innovative water runoff tests.

Innovative research platforms are able to simulate climate change and extreme conditions and to validate models.
To learn more about the Grass Research Center please follow the link below
We are building and improving our website – more information about our facilities and services coming soon!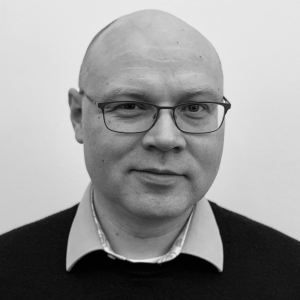 A special strength of our water cluster is the ability to carry out challenging test runs on a pilot scale and testing related to product development directly in industrial sites specified by the customers.